Welcome to OUAR! Please relax and enjoy your visit...
---




Heartbreakingly Personal...


Dear Reader,

William Morrow is proud to bring you...After the Fire by J. A. Jance.
Originally published in 1984, Wm Morrow has re-issued Ms. Jance's memoir in poetry and prose.
The personal pain of being married to an alcoholic led Ms. Jance to compose poetry for years in secret. She offers "unblinking insights" into where she was emotionally when each of these poems were written.
This is a portrait of addiction and its disturbingly sinister ways in which it can destroy relationships. From defeat to triumph, After the Fire narrates a journey that many will be able to recognize and empathize with if they are, or ever have been, struggling with similar pain and concerns.
You will walk away from Ms. Jance's personal journey with a greater understanding of her heart and mind.
ISBN-13: 978-0062293978
J. A. Jance's Website/Blog... www.jajance.com
---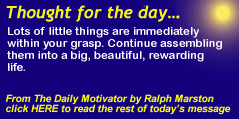 Site last updated December 3, 2013


Contact the Web Manager
© All Rights Reserved
Once Upon A Romance ~ 3625 S. Noland Rd. ~ Independence, MO 64055