Welcome to OUAR! Please relax and enjoy your visit...
OUAR's move to our new headquarters is complete, however, as any of you know after a move, complete doesnít really mean complete. The office is in disarray, files, etc. are still in boxes, the desk set up isnít really a desk. Yet.
So, as stated before, updates may be infrequent, but weíll do our best to keep on top of things.
Thank you for your patience while we continue our transition!
---


Dear Reader,

Kristin Hannah, the #1 New York Times bestselling author, returns to the world of her beloved characters, Kate and Tully, in her much anticipated novel, Fly Away (St. Martinís Griffin Trade Paperback; April 2014).
This is the story that millions have been waiting for. Fly Away examines the remnants of loss, the unraveling of a life, and the healing effects of friendship and love.
Kristin Hannah is one of the most celebrated and widely read authors of contemporary womenís fiction. Fly Away is an emotionally complex, heart-wrenching novel about love, family, motherhood, grief, and redemption. A master at exploring the most significant relationships and complex emotions in our lives, Kristin Hannah reminds us that where there is life, there is hope and where there is love, there is forgiveness.
ISBN-13: 978-1250031815
Kristin's Website/Blog... kristinhannah.com
---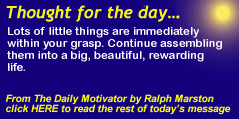 Site last updated July 1, 2014


Contact the Web Manager
© All Rights Reserved
Once Upon A Romance ~ 3625 S. Noland Rd. ~ Independence, MO 64055